Finally, there's another way.
AeroCare™ revolutionizes venous leg ulcer treatment by drawing upon the proven principles of wound care without relying on the highly variable and restrictive nature of traditional bandages. The result is an easy-to-use and adaptable system that allows for more flexibility in the care of millions of patients.
The AeroCare™ System utilizes products specifically designed to improve upon the three established elements of venous ulcer care
Healing begins at the wound. Sun Scientific's UnnaCare™, provides a desirable zinc oxide contact layer, while AeroBolster™ simplifies localized bolstering.

Our pre-formed absorbent leg wrap ExuCare™ allows patients to easily manage their drainage when necessary, not just when appointments are available.

The revolutionary Aero-Wrap™ provides easy-to-use inelastic compression therapy for accurate and effective compression during and in between dressing changes.
Here's how to get started with
The AeroCare™ System
Using The AeroCare™ System to treat venous leg ulcers is simple and easy.
Just follow these steps:
STEP 1: FIND YOUR SIZE
Every patient is unique, which is why the AeroCare System is designed to meet each individual's specific needs. To ensure a perfect fit, the first step is to measure your leg and determine the appropriate size for your needs. Finding the right fit is essential for optimal comfort and care.
STEP 2: GET A STARTER KIT
When it comes to compression therapy, getting started with the right equipment is crucial. That's why we offer two different starter kits, one with the Aero-Wrap™ and one with Aero-Wrap Flex™, so you can find the best option for you*. Both kits come with the reusable compression system and a month's supply of bandages and dressing changes — that's enough for 5 dressing changes. Your starter kit will ship in just 1-5 days, so you can start on your journey towards better circulation and healing as soon as possible.

*Talk to your health care provider to determine the best option based on your specific needs.
STEP 3: ORDER SUPPLIES
Our starter kit includes everything you need for your first 5 dressing changes, so you can get started right away. But don't worry - when you're ready for more, we've got you covered. Our Dressing Change Bundle is a great way to stock up on supplies and save money at the same time. With enough bandages and dressings for 5 more changes, you'll be well prepared for another month. And remember, the Aero-Wrap™ compression system that came with your Starter Kit is reusable, so you can keep using it as long as you need to.
AeroCare™ provides next-generation venous leg ulcer treatment without sacrificing the componentsof wound VLU Care: wound dressing, exudate management, and compression therapy.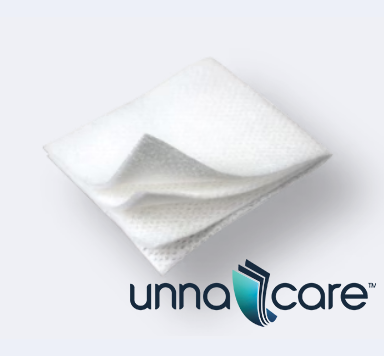 UnnaCare™
UnnaCare™ wound dressings bring the benefit of zinc oxide impregnated gauze without a bandage application.
AeroBolster™
AeroBolster™ Foam dressings combine a siliconized foam pad for gentle application and absorption with a pre-filled air bolster for improved localized compression.
ExuCare™
ExuCare™ makes drainage management easier. The FlexiForm Bands create a pre-formed shape, making it easy-to-apply and comfortable to wear. The mutli-layer design with high absorbancy core absorbs and locks in exudate.
Aero-Wrap™
With a slip-on design, Aero-Wrap™ is an easier, more comfortable way to effectively manage compression therapy.

Safety-valves deliver highly inelastic compression, meaning that compression can be accurately applied and maintained in between clinical visits.
See how the AeroCare™ System compares to traditional bandaging:
AeroCare™ System

Measureable Compression Application

Traditional Bandaging

Application Depends on User

Easy, Consistent Application


Time Consuming and Technique Dependent


Can be Self-Managed by Patient or Caregiver


Can Change the Dressing when Necessary


Dressing Changes Only When Seen by Clinician

Bandage Slips Down the Leg


Maintains Compression Between Clinician Visits


Compression Degrades Between Visits